Dec 12, 2013
See on Scoop.it – Curation Revolution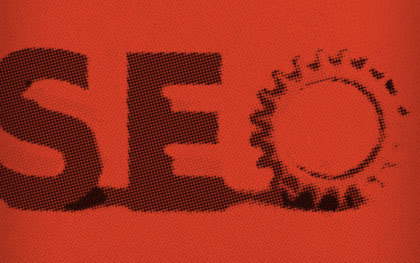 Here are 7 common misconceptions some have about search engine optimization.
Martin (Marty) Smith's insight:
Excellent Post, My Notes:
1. SEO is about more than keywords! Agree
Hummingbird's ability to handle multi-word queries is setting the stage for semantic web when search engine spiders understand context, nuance and sarcasm. Keywords are important, but the "social vitality" of your content CONFIRMS your keyword-based claims.
2. Bing Doesn't Matter. Agree
When I went to work, I "retired" last week to start my 5th company, I set up my work PC to be all BINGED up. There is enough difference between Google and Bing that I wanted to know what the other guy was thinking (and how). Bing is NOT as fast as Google and they don't understand the content as well, but unimportant they aren't.
3. Google's Hide Of Keywords Kills SEO
No death here, just have to be more intelligent about modeling our content, understanding what (in the content) is creating conversion and doing analysis BEFORE we write to know the most important keywords. If "writers" gets 3x the traffic of "contributors" then use writers.
4. Good inbound links from comments (don't be absurd, Panda helped Google SEE into all of that kind of BS so stop trying to game and create great, highly viral content instead). Comments links, almost without exception, are no follow links. If you drive links to yourself that math will stick out like the SPAM sore thumb it is.
5. Subheads don't matter much (this was new to me and disappointing, I still like subheads for engagement and formatting though).
6. Don't mistake serendipitous conditions for meaningful patterns – this is a general truth and one blown up for +1s. Pages that receive a lot of +1s are also receiving other kinds of benefits, accolades and links. MOZ pointed out that just because two things happen together doesn't mean there is a cause and effect relationship and good idea to remember at all times and in all things Internet marketing.
7. No higher rank from authorship….yet. Not sure my friend Mark Traphagen would agree, but not important enough to get all bent out of shape over in an excellent post.
See on blog.hubspot.com
Related articles
Tags: backlink, bing, Google, google panda, Hummingbird, Online Advertising, Search engine optimization, Web content
Founder and CEO of Internet Billboards. A futurist and serial entrepreneur, as well as a professional fitness trainer, martial artist, and business strategist. Helped to develop inbound advertising. An avid content curator who enjoys finding those digital gems out there in cyberspace and sharing them with others.
Latest posts by Tom George (see all)
0