Oct 26, 2013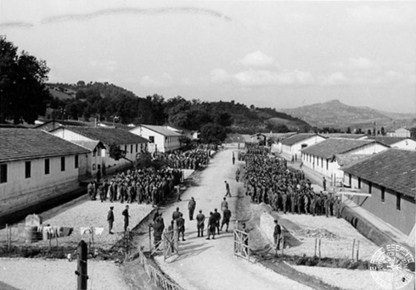 A photograph of Camp 59 shot when the camp was occupied by Allied prisoners during World War II
This photo was taken from near the main gate (perhaps from the top of a building or a sentry hut), looking southwestward through the full length of the camp.
Rows of prisoner's barracks are to the left and right. The small, shorter buildings between the barracks are latrines. […]
See on camp59survivors.wordpress.com
Tags: Allies of World War II, camp 59, History, Prisoner of war, servigliano, twentieth century, United States, Wars and Conflicts, Washington DC, World War II
I am what I do: Curation, Social Media Marketing, Triathlon, Travelling, Real Estate.
I am passionate about Le Marche Region in Italy, follow me to discover it.
Latest posts by Mariano Pallottini (see all)
0