Oct 25, 2013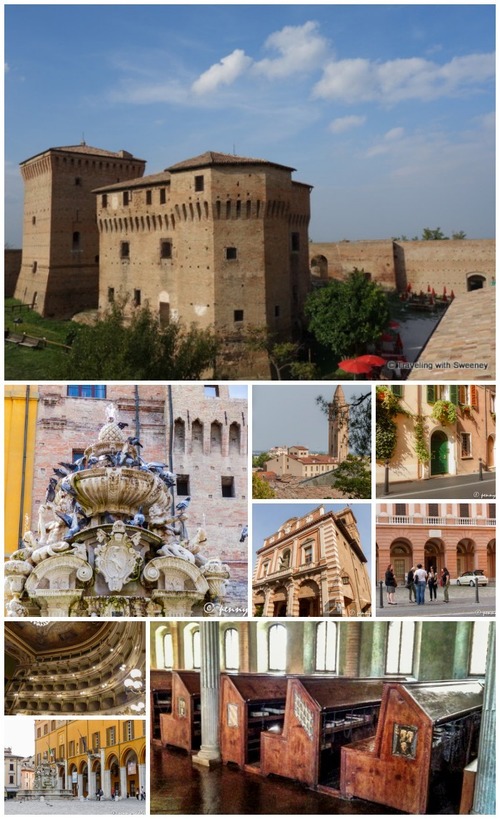 Cesena, a city between the Apennines and the Adriatic sea, a prosperous city that loves art and culture, and is proud of its heritage.
Cesena is a treasure of architectural and historical interest, and the monuments and buildings are well preserved.
Palazzo Vecchio

La Rocca, the old Malatestiana fortress

Fontana Masini

Teatro Alessandro Bonci in Piazza Giudazzi.

Piazza Almerici 

Palazzo Ridotto
Click on the photo to read more
Mariano Pallottini's insight:
Here the best highlight of the article:
Biblioteca Malatestiana: the first public library in Europe and it remains perfectly intact as it was when it was built in the fifteenth century in spite of wars, fires and the occupation of Napoleon! It is a living monument to the period before printing presses and the craftmanship of the era.
See on www.adventuresofacarryon.com
Related articles
Tags: Adriatic, Adriatic Sea, Apennine Mountains, Biblioteca Malatestiana, Cesena, Malatesta Novello, Malatestiana Library, National Library of China
I am what I do: Curation, Social Media Marketing, Triathlon, Travelling, Real Estate.
I am passionate about Le Marche Region in Italy, follow me to discover it.
Latest posts by Mariano Pallottini (see all)
0