Oct 22, 2013
See on Scoop.it – Just Story It Biz Storytelling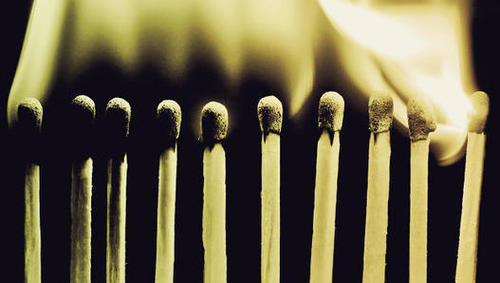 In the second of a two-part series Jonathan Gottschall discusses the unique power stories have to change minds and the key to their effectiveness.
Karen Dietz's insight:
And so the discussion continues. Jonathan Gottschall writes his second blog post in his series about why/how storytelling works so well for businesses (and in general).
He does a good job in laying that foundation.
I have two thoughts for readers as they check out this post:
1. Gottschalk talks about story structure. Of course you have to know story structures to craft a good story. But structure alone won't make you successful IMHO. There's a whole lot more going on in telling a compelling story and structure is only one piece. Ask any creative writer! There are many different formulas. Most biz folks in the US are completely unaware that different groups/cultures have different story structures than what we see broadcasted on the Internet. Which in a global marketplace has huge significance! I'm not anti-story structure — I just want us to understand its role better.
2. Stories and manipulation. Yes we are being influenced by stories — and have always been. Yes we are being manipulated all the time. Yes, at some level we know this. No, access to information via the Internet and social media does not innoculate against this. Which is one reason why consumers are getting much more savvy about purchasing from companies who are socially and environmentally conscious.
Gottschalk focuses mostly on ads in this post. Ads are only one type of business storytelling however. He asks questions at the end, "Is storytelling really locked into a master formula?" No.
Another question he asks is, "Hasn't the digital revolution paved the way for a new kind of storytelling?" and "Is it time for story 2.0?" LOL — both remain to be seen and I look forward to the next post!
This review was written by Karen Dietz for the Just Story It curation on business storytelling at www.scoop.it/t/just-story-it 
See on www.fastcocreate.com
Related articles
Tags: Arts, Business, fiction, Jonathan Gottschall, Knowledge Management, Online Writing, Social Media, Storytelling
Founder and CEO of Internet Billboards. A futurist and serial entrepreneur, as well as a professional fitness trainer, martial artist, and business strategist. Helped to develop inbound advertising. An avid content curator who enjoys finding those digital gems out there in cyberspace and sharing them with others.
Latest posts by Tom George (see all)
0