Oct 20, 2013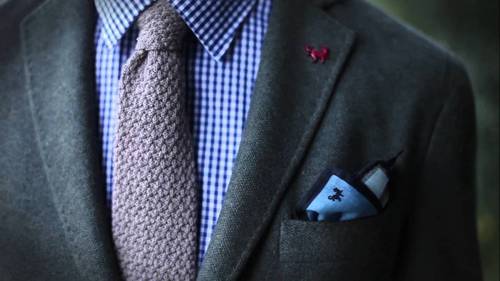 Tombolini goes over the pure italian style to delight temporary trends without betraying the values that made its name so important: careful selection of the best textiles, excellent packaging, and respect of the artisan know-how. The original passion of the founders and that aspires to perfection, aligns to the experiments of the technologic avant-garde.
The unmistakeable softness of the Zero Gravity line revisits the sartorial notion with the lightness of a caress. Just 300 grams weight for outfits that dress the body with an inimitable mixture of the purest wool, cashmere, silk, fresh linen and bright cottons. […]
It can easily be put close to the Business Blazer silhouette, indispensable ally of the travelling businessman. A blazer cut with the special textile Threehundredandsixtydegrees that boasts different excellent virtues as water repellence, anti-bacterial and perspiring properties. […]
Refinement also rhymes with the informal spirit of the line. Such is the case with the Dream line, in cotton and wool garment dyed, the very quintessence of versatility from morning to night. The precise cut line gets smoothed by the multicolor palette, and the rigorous volumes look dissolved into a new manly harmonic rule.
The Flying line has a more agile spirit embodied by the jersey matchless fit, with its deconstructed coat fitting as a second skin. Here the iconic Tombolini blue hue rules.
At top of the range you find the T900 line, with a stronger classic spirit favoring a more sustained shoulders look besides precious and shining materials: this for a total experience of male luxury as for the unmistakable Tombolini taste. […]
Read more here:  http://tombolini.it/news_pdf/PittiGiugno_2013.pdf
See on www.youtube.com
Tags: Business, Cotton, Fibers, Natural, Textile, Textiles and Nonwovens, tombolini, Wool
I am what I do: Curation, Social Media Marketing, Triathlon, Travelling, Real Estate.
I am passionate about Le Marche Region in Italy, follow me to discover it.
Latest posts by Mariano Pallottini (see all)
0