Oct 20, 2013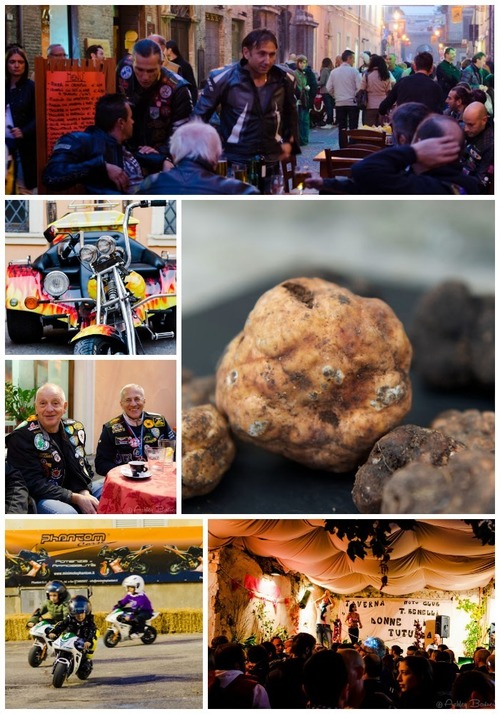 This year marks the 35th anniversary of what seems like an unlikely pair: truffles and motorcycles.   Every October in the village of Sant' Angelo in Vado (Le Marche) Italy they marry perfectly!  The cobblestone streets fill with hundreds (and sometimes thousands) of motorcycles from around the world, all converging on this tiny town to celebrate two things: bikes and white truffles! […]
Mariano Pallottini's insight:
Sant'Angelo in Vado is famous for the The Domus of the Myth, the greatest archeological discovery of this last fifty years in Central Italy. It is a Domus of 1000 meters squares with many rooms every one decorated with an elaborate series of two coloured mosaics and polychrome mosaics and everyone is different from the other one. 
Every mosaic is well preserved and the high quality and the wonderful decorations show a very refined, cultured commission and very specialized workers in mosaic.
See on latavolamarche.blogspot.it
Tags: domus of the myth, Italy, Marche, Mosaic, motorcycle, Sant'Angelo, sant'angelo in vado, Truffle, Vado
I am what I do: Curation, Social Media Marketing, Triathlon, Travelling, Real Estate.
I am passionate about Le Marche Region in Italy, follow me to discover it.
Latest posts by Mariano Pallottini (see all)
0