Oct 20, 2013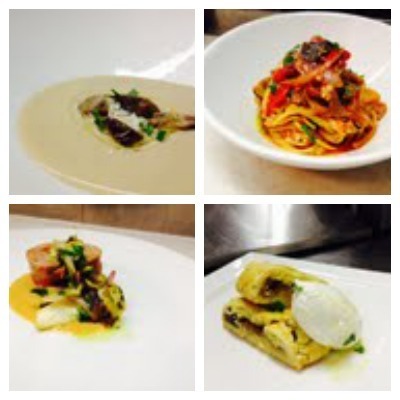 This week at Tavolo Executive Chef Frank Tardio's dishes give honor to Le Marche!  Beginning Tuesday October 8th through to Saturday October 12th, as we travel our way to, LE MARCHE pronounced as "Lay Markay" and sometimes translated as "The Marches", This name was given  in the 10th century after the German words for a border area. Le Marche along with Tuscany and Umbria  make up the Eastern Central Region of Italy.
This region is located between the Adrian Sea and the Apennine Mountains and is affectionately referred to as "The Other Tuscany" because of it minimal tourism wear and tear, and as being quoted by NYtimes.com  "A sensory postcard of tranquil patchwork fields and  pisturesque medival hilltowns" with a people of true Italian-ness living daily with a spirit of  kindness, gentleness and modesty. Cooking here is still deeply rooted in peasant tradition were the food "like Nonna used to make" is still highly sought after! The cuisine is  mostly based on tradition and the use of local produce. More meat is eaten here than in any other part of Italy, the dishes being created with Lamb, Veal, Rabbit, Game birds,Pig, Chicken and Goose. With the Pig being the most prized, as seen in the cured meats beautifully hanging in the small town butcher shops.
See on www.onereputation.com
Related articles
Tags: Apennine Mountains, Chef, Chicken, German language, Italy, Marche, Tuscany, Umbria
I am what I do: Curation, Social Media Marketing, Triathlon, Travelling, Real Estate.
I am passionate about Le Marche Region in Italy, follow me to discover it.
Latest posts by Mariano Pallottini (see all)
0