Oct 20, 2013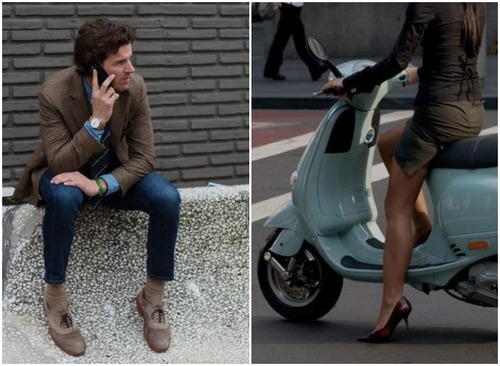 Italy is famous for its shoes and rightly so. There are, however, rules for which pair of shoes is appropriate for each occasion and location.
The short and unchanging list:
shoes and sandals for townwear (be it a village or city);

sport shoes for participating in sporting events;

flip-flops or rubber sandals for the beach or poolside;

shower shoes for public or hotel showers; 

slippers for home.
The trend-setting Italians base their choice of shoe both on reasons of style and of health. The sidewalks, streets, and floors in the world outside the home are not controlled nor cleaned by the Italian mother. Thus, all surfaces outside the home are suspect and assumed to contain large amounts of deadly pathogens. Shoes and sandals, depending on the weather, are to be worn at all times when outside the home, except when participating in a sport or at the beach.
No professional Italian woman transits (on foot, via car, scooter or bicycle, or on public transportation) to work wearing sports shoes with her designer slacks or skirt. […]
See on tuscantraveler.com
Tags: Athletic shoe, Clothing, Flip-flops, footwear, Italians, Italy, Sandal, sport
I am what I do: Curation, Social Media Marketing, Triathlon, Travelling, Real Estate.
I am passionate about Le Marche Region in Italy, follow me to discover it.
Latest posts by Mariano Pallottini (see all)
0