Oct 17, 2013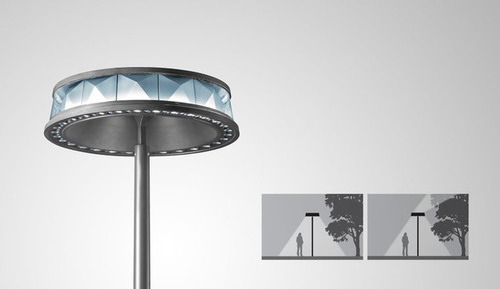 Anello was invented as part of a project to redevelop the old town centre of Poitiers, for which designer Marc Aurel came up with the idea of lighting public areas with a luminaire that doesn't look cold and stand out, but instead harmoniously fits in with the squares and parks, almost as if it were an object that looks familiar to us.
A lighting system for urban furnishing, compact, round, inspired by a large ring with feature edges, whose surface shows off a geometric trick: the optical assembly structure is gloss black cast aluminium with a transparent methacrylate outer screen and pyramid-shaped inner decorative elements, which generate a special optical effect.
Anello uses LED lamps and is available in a double version, one for general down light, the other with up/down light. […]
See on www.iguzzini.com
Related articles
Tags: Anello, LED lamp, light, Light fixture, Light-emitting diode, Marc Aurel, Poitiers, Recessed light
I am what I do: Curation, Social Media Marketing, Triathlon, Travelling, Real Estate.
I am passionate about Le Marche Region in Italy, follow me to discover it.
Latest posts by Mariano Pallottini (see all)
0