Oct 16, 2013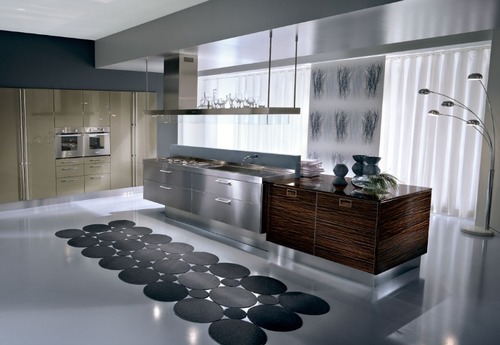 Pedini has a leading role in the history of the kitchen design world, for over fifty years. 
Pedini style and design theme began in 1957 and still exist today. Every Pedini kitchen has a design language that separate it from its competitors. All Pedini products are internationally certified to the highest standards. This has been earned by adopting modern pratices, environmentally friendly products, non toxic glues and varnishes and other ecology friendly materials. The result is a product that is completely recyclable.
In a Pedini kitchen, the Italian style is present in every aesthetical choice and in every detail.
The simplicity of the horizontally grooved design conveys the depth and uniqueness of this "Outline" Line. Modern living design and uses a special mixture of sizes and materials such as stainless steel combined with fully approved safety glass and precious woods such as Teak, Ebony and Zebrano.
Mariano Pallottini's insight:
Pedini S.p.A. 
Via Aspio 8 
61030 Lucrezia di Cartoceto (PU), Italy
See on www.pedini.it
Tags: Aesthetics, Design, Ebony, Environmentally friendly, Italy, Kitchen, Mariano Pallottini, Stainless steel
I am what I do: Curation, Social Media Marketing, Triathlon, Travelling, Real Estate.
I am passionate about Le Marche Region in Italy, follow me to discover it.
Latest posts by Mariano Pallottini (see all)
0