Oct 15, 2013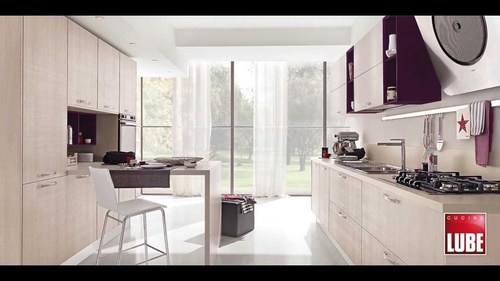 Modello Noemi, produzione Cucine LUBE.
Mariano Pallottini's insight:
Modern design, practical accessories and complimentary chromatic effects make Noemi a model which understands and meets all the aesthetic and functional requirements of the new role that the kitchen plays in your life. Minimal but big in content, Noemi is available in polished or matt finishes and can then be personalised using various materials and colours. 
Noemi is a design that is based on a contemporary interpretation of the kitchen whose goal is to create highly original solutions: colour as a fundamental aesthetic choice, freedom of composition and functional and versatile furnishings available in all shapes and sizes, materials and finishes which leave the greatest room for personalisation thanks also to lacquered open units which can be combined with closed units.
See on www.youtube.com
Tags: Aesthetics, Construction and Maintenance, Cucine LUBE, Functional requirement, Mariano Pallottini, Modello Noemi, Noemi, twitter
I am what I do: Curation, Social Media Marketing, Triathlon, Travelling, Real Estate.
I am passionate about Le Marche Region in Italy, follow me to discover it.
Latest posts by Mariano Pallottini (see all)
0