Oct 13, 2013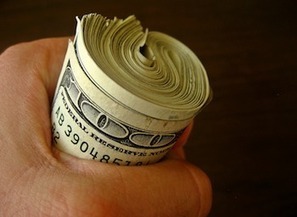 Many people try to save money by any means necessary when investing in Real Estate, if you try to do everything yourself it will cost you big time.
When most people start to invest in real estate they usually have a limited amount of funds.  Many beginner investors try wholesaling in order to make enough money to move into fix and flipping or buy and holds.  When people have a limited amount of funds to invest, cash in a huge concern and they do everything they can to save money.   They make repairs themselves, they don't hire professionals and they set unrealistic prices.  In the long run, many of these choices meant to save money will actually cost you much more money in the end. […]
See on www.biggerpockets.com
Tags: Business, Investing, investment, Money, Mutual fund, Professionals, Property, Real estate
I am what I do: Curation, Social Media Marketing, Triathlon, Travelling, Real Estate.
I am passionate about Le Marche Region in Italy, follow me to discover it.
Latest posts by Mariano Pallottini (see all)
0