Oct 12, 2013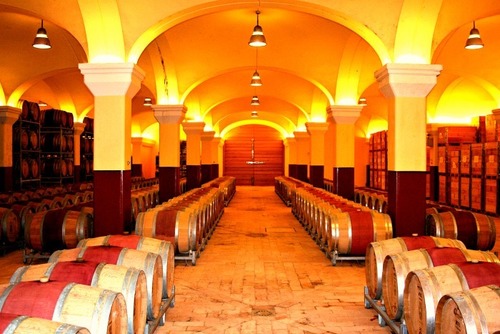 The Macerata vineyards are an undiscovered joy, producing a wonderful range of unusual and extraordinary wines. Traditional and down-to-earth cantinas (with grandma at the helm) still thrive here alongside innovative and modern wineries. These tours, led by Graham, give you the opportunity to visit these wineries and discover different approaches to winemaking as well as experience a revelation of new flavours and varieties. You will observe the process of winemaking from start to finish by walking through the grounds, vineyards and cellars and discussing with the winemakers themselves. Naturally, you will be able to sample the different wines offered in each cantina alongside local produce such as bread, cheeses, salumi and chocolate. Blind tastings are also possible, as well as an opportunity to learn about the art of blending your own wine. At harvest time (late September) Graham also offers a hands-on 4 day course designed to encourage all wine lovers (regardless of previous wine knowledge and background) to go beyond the simple joy of drinking their favourite varieties and to introduce them to the wonders of actually making and being involved in every aspect of producing the wine. Imagine – making your own wine and having your name on the label of the bottle, served to you by your waiter at your favourite restaurant, or consider the pleasure of pouring your own wine at a dinner party or special event for friends and family! Alongside these events there is a chance for guests to relax and explore the culture and history of the local towns and villages as well as to enjoy the delights of the high quality restaurants of this region.
These tours are open to all members of the public.
See on foglie-ridenti.com
Tags: harvest, Macerata, Recreation, Vineyard, Wine, Wine tasting, Winemaking, Winery
I am what I do: Curation, Social Media Marketing, Triathlon, Travelling, Real Estate.
I am passionate about Le Marche Region in Italy, follow me to discover it.
Latest posts by Mariano Pallottini (see all)
0