Oct 12, 2013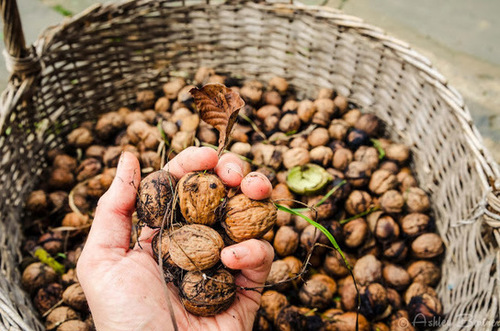 It's that time of year when via Candigliano is filled with fall foragers looking mushrooms, truffles and fallen walnuts. Dr. Gaggi arrived at our door with a basket full of fresh walnuts ready to dry. (You can see in the photo below there are a few still green. However most of the walnuts split open on their own.) They won't last long in our house! As you can see though, this years trees yielded small nuts so we've got a lot of crackn' to do!
Here are three of my favorite walnut recipes:
See on latavolamarche.blogspot.it
Tags: Cook, food, Home, la tavola marche, Marche, Nuts and Seeds, Produce, Salad, shopping, Walnut
I am what I do: Curation, Social Media Marketing, Triathlon, Travelling, Real Estate.
I am passionate about Le Marche Region in Italy, follow me to discover it.
Latest posts by Mariano Pallottini (see all)
0