Oct 12, 2013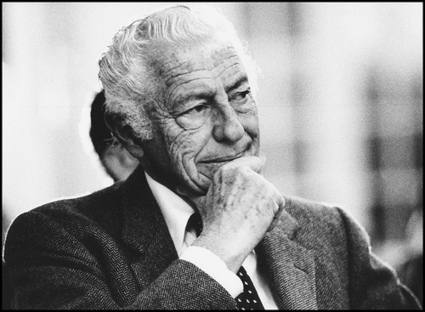 Agnelli's fashion sense stood out, even in a country like Italy, where dressing well and fashionably is generally perceived as very important. His style has inspired and influenced menswear throughout the years, in Italy and around the world.
In his retirement speech, Milanese fashion designer Nino Cerruti named Agnelli as one of his biggest inspirations, amongst James Bond and John F. Kennedy. Esquire Magazine named Agnelli as one of five best dressed men in the history of the World. Agnelli's dress style was a combination of a foundation of classic suits, combined with eye-catching personal tricks.
He had a large number of bespoke Caraceni suits, which were of very high quality and classic design, and yet had the signature Italian bravura. It was the accessories and the way they were worn that made Agnelli stand out as a fashionisto. He is known for wearing his wristwatch over his cuff, wearing his tie askew or wearing (fashionable) high brown hiking boots under a bespoke suit. […]
Mariano Pallottini's insight:
The Gianni Agnelli Fashion Rules: never wear short socks, no eyeglasses in public, longer hair than usual people, never  wear toed shoes. An elegant person is never completely perfect and must simulate, a little bit, a adistracted person. Just a detail, which maybe attract the attention, can make a big difference.
See on magazine.thestylebuff.com
Tags: Agnelli, Caraceni, Fashion, Gianni Agnelli, Italy, James Bond, John F Kennedy, man elegance, Nino Cerruti
I am what I do: Curation, Social Media Marketing, Triathlon, Travelling, Real Estate.
I am passionate about Le Marche Region in Italy, follow me to discover it.
Latest posts by Mariano Pallottini (see all)
0