Oct 11, 2013
See on Scoop.it – SELF HEALTH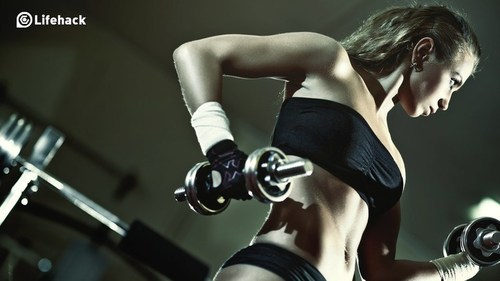 The benefits of lifting weights for women to achieve fat loss far outweigh those of cardio. Think you're going to get big and bulky? Think again.
It puzzles me why so few active women strength train: the benefits of weight training for fat loss far outweigh those of cardio.
You might be surprised to learn that lifting weights is the most efficient way to quickly gain the lean physique you are after.
The negative prejudice towards lifting weights is an all too common mis-belief that is holding women back in achieving their fitness goals…
See on www.lifehack.org
Related articles
Tags: Fitness, Health, Olympic weightlifting, Physical exercise, shopping, Weight loss, Weight room, www.lifehack.org
Founder and CEO of Internet Billboards. A futurist and serial entrepreneur, as well as a professional fitness trainer, martial artist, and business strategist. Helped to develop inbound advertising. An avid content curator who enjoys finding those digital gems out there in cyberspace and sharing them with others.
Latest posts by Tom George (see all)
0