Oct 10, 2013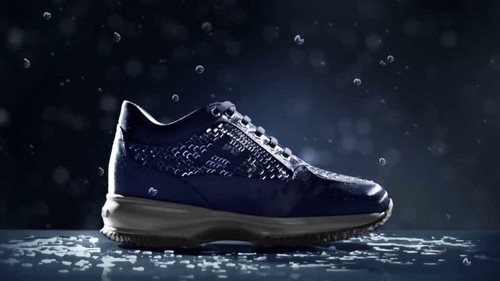 Hogan celebrates Interactive, an iconic model of the brand, with a Haute Couture project named Hogan Atelier.
Ten unique models, precious as gems, hand-crafted using high quality materials and exclusive processes. An original example of custom-made tailoring with extremely high quality and value.
Luminosity and brilliance are the elements that characterise this special collection.
The genuine and sophisticated manufacturing processes are inspired by distant worlds, taking cues from Greek mythology and the elements of the universe.
Crystals and pearls, exquisite weaves and embroideries, the seduction of colour and stardust: All this is Hogan Atelier.
Mariano Pallottini's insight:
The Italian luxury casual brand HOGAN is launching a high-set shoes line. After "Hogan Rebel" and the "Katie Grand Collection", Hogan presents ATELIER, timeless shoes and full of artisan tradition but with a contemporary aesthetic. Glittering shoes like precious jewels with exquisite embroidery: Dark Crystal, Golden Sand, Rock Crystal Diamond… the shoes are inspired by a distant and mysterious space, while drawing the myths and legends. Wait the end of September to know more about.
See on www.youtube.com
Tags: Arts, Atelier, Crystal, Dark Crystal, greek, Haute Couture, Hogan, hogan atelier, Shoe
I am what I do: Curation, Social Media Marketing, Triathlon, Travelling, Real Estate.
I am passionate about Le Marche Region in Italy, follow me to discover it.
Latest posts by Mariano Pallottini (see all)
0