Oct 9, 2013
See on Scoop.it – Content Curation World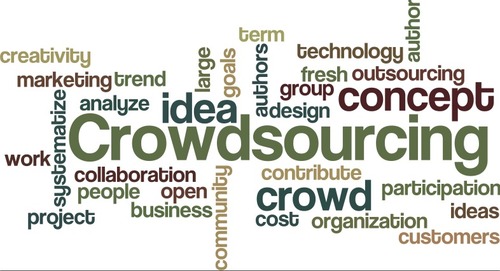 Robin Good's insight:
Gaurav Mishra does an excellent job in explaining and illustrating in greater depth the concepts and ideas introduced in his presentation: Future of Crowdsourcing: Creation to Curation, Search to Synthesis, Content to Things.
The key axiom in the article is that crowdsourcing is slowly shifting:
a) in terms of input: from creation to curation,
b) in terms of output: from search to synthesis, and
c) in terms of focus: from content to things.
For example when it comes to input, we are moving from crowdsourcing platforms that helped us to create logos or simple graphic designs to new services that will actually curate for us the best design candidates to take into consideration.
A great enlightnening example of this shift, can be seen by looking at one of the many excellent resources listed in this article: ImageBrief, an online service which connects creatives with photographers, who themselves handpick images from their hard disks to match the criteria listed in the submitted creative briefs. 
My comment: Gaurav comprehensive vision and ability to spot relevant shifts and trends is not only uncanny, but also systematic. No matter which article or presentation you look at in his collection you can be sure to find something always of value.
Excellent. Insightful. Resourceful. 9/10
Full article: http://gauravonomics.com/future-crowdsourcing-trends/
See on gauravonomics.com
Related articles
Tags: Business, Crowdsourcing, curation, Gaurav Mishra, Graphic Design, ImageBrief, Jeff Howe, website, Youtube
Founder and CEO of Internet Billboards. A futurist and serial entrepreneur, as well as a professional fitness trainer, martial artist, and business strategist. Helped to develop inbound advertising. An avid content curator who enjoys finding those digital gems out there in cyberspace and sharing them with others.
Latest posts by Tom George (see all)
0