Oct 16, 2012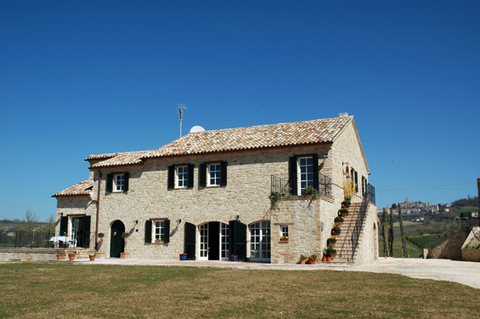 The Country House holiday is an unique opportunity to live life as the Italians do in their beautiful countryside. Here one can watch as rural life goes by, eat the local food in the many restaurants or even buy the ingredients in local markets and prepare the dishes in the kitchen of your country house or apartment. Staying in a country house gives the chance to participate in all the cultural activities in your chosen area – religious festivals, food festivals (called Sagras – these abound in August throughout Le Marche), classical and modern concerts are just a few of the events. There are many local crafts still being practised, producing exquisite articles to be treasured.
The type of accommodation is very varied – it may be a whole house to accommodate a large family or group of friends or there are smaller homes or apartments available in larger premises which have been subdivided. Some properties provide swimming pools, large grounds etc – the choice is yours.
Whatever you choose though you can be sure of a most relaxing stay and a clear insight into the real Italy.
See on www.marchebreaks.com
I am what I do: Curation, Social Media Marketing, Triathlon, Travelling, Real Estate.
I am passionate about Le Marche Region in Italy, follow me to discover it.
Latest posts by Mariano Pallottini (see all)
0