Oct 15, 2012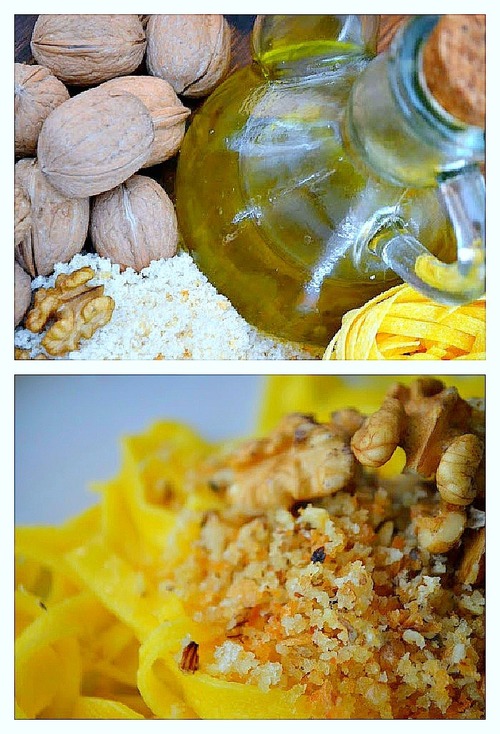 The recipe of noodles with nuts, a simple dish but is rich in tradition, in fact it is customary to make this dish in celebration of Christmas Eve.
ingredients
Tagliatelle

walnuts

breadcrumbs

oil

salt

grated Parmesan cheese
Roughly chop the walnuts and put aside in the meantime pour the oil in a pan, let it heat, add the breadcrumbs, which let cook until crispy, then melt the salt and the chopped nuts. Boil the tagliatelle in salted water. When the pasta is ready, drain it in a colander, then quickly return it to the saucepan with the prepared nuts. Stir rapidly for adhering the dressing to the pasta and if requires add the oil. If you wish, add the excellent Parmesan cheese. Enjoy your meal!
See on lacreativitaeisuoicolori.blogspot.it
I am what I do: Curation, Social Media Marketing, Triathlon, Travelling, Real Estate.
I am passionate about Le Marche Region in Italy, follow me to discover it.
Latest posts by Mariano Pallottini (see all)
0