Oct 13, 2012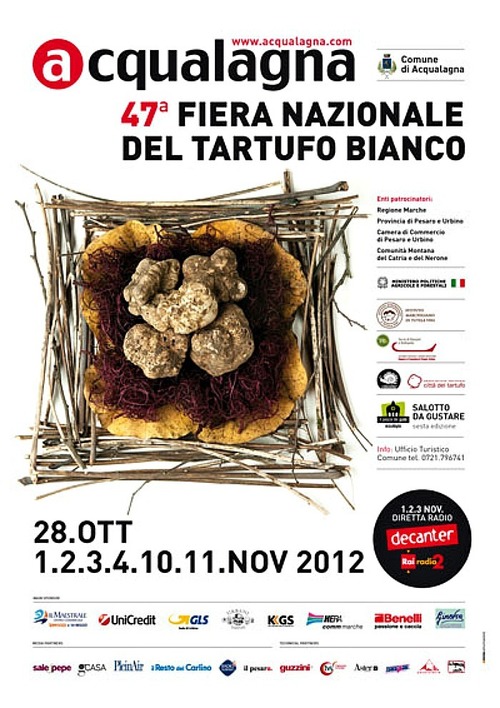 The 47th National White Truffle Fair of Acqualagna in northern Le Marche, it will open October 28th and will be kept in these specific dates in November 1-2-3-4-10-11.
Acqualagna Its long tradition of research, production and sale of truffles makes its market the ideal meeting place for Italian and international buyers. Acqualagna must be considered the international Truffles Capital because of its numbers. Acqualagna, with about 600 tons of truffles of all kinds, collects two thirds of national production of the precious tuber.
See on acqualagna.com
I am what I do: Curation, Social Media Marketing, Triathlon, Travelling, Real Estate.
I am passionate about Le Marche Region in Italy, follow me to discover it.
Latest posts by Mariano Pallottini (see all)
0