Oct 11, 2012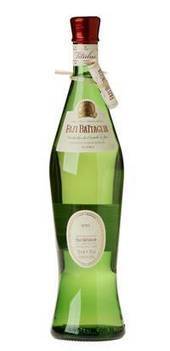 Fazi Battaglia, Verdicchio dei Castelli di Jesi Classico, Titulus DOC 2011, $11.99
Verdicchio is the name of the grape and the wine. Fazi Battaglia has been making this high-value wine for years and is credited with creating its distinctive bottle. The wine seems to have gotten better in the past few years, with its fresh herbal and citrus aromas that announce bracing green apple and citrus fruit with an inkling of fennel. It's a light-bodied wine with zesty acidity keeping it bright and refreshing, just perfect for a white poached fish or seafood salad. Any dish you would squeeze a lemon over will work with this wine.
Castelli di Jesi is in the Marches region that borders the Adriatic Sea in central Italy. It's one of several medieval hillside towns in the region. The name Jesi, though it looks like it could refer to Jesus, more likely comes from the Roman settlement called Aesis..
See on www.dallasnews.com
I am what I do: Curation, Social Media Marketing, Triathlon, Travelling, Real Estate.
I am passionate about Le Marche Region in Italy, follow me to discover it.
Latest posts by Mariano Pallottini (see all)
0