Oct 7, 2012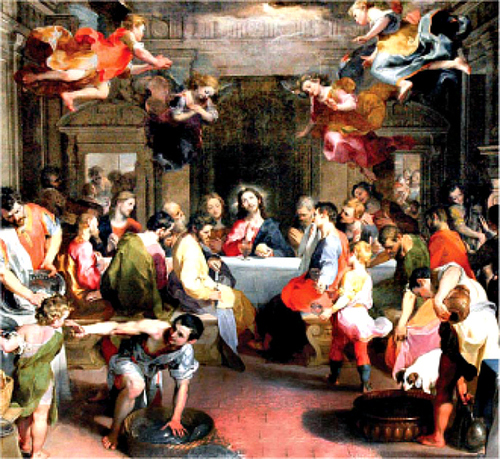 Federico Barocci (c. 1526, Urbino – 1612, Urbino) was an Italian Renaissance painter and printmaker. His original name was Federico Fiori, and he was nicknamed Il Baroccio, which still in northwestern Italian dialects means a two wheel cart drawn by oxen. His work was highly esteemed and influential, and foreshadows the Baroque of Rubens.
He was born at Urbino, Duchy of Urbino, and received his earliest apprenticeship with his father, Ambrogio Barocci, a sculptor of some local eminence. He was then apprenticed with the painter Battista Franco in Urbino. He accompanied his uncle, Bartolomeo Genga to Pesaro, then in 1548 to Rome, where he was worked in the pre-eminent studio of the day, that of the Mannerist painters, Taddeo and Federico Zuccari…
See on en.wikipedia.org
I am what I do: Curation, Social Media Marketing, Triathlon, Travelling, Real Estate.
I am passionate about Le Marche Region in Italy, follow me to discover it.
Latest posts by Mariano Pallottini (see all)
0