Oct 7, 2012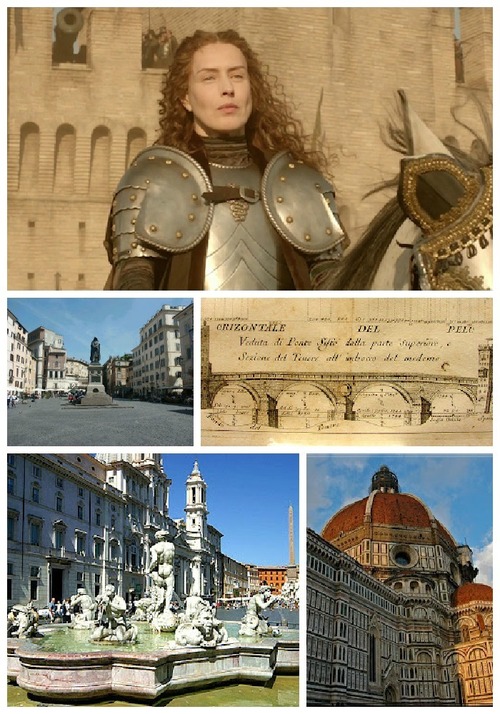 As Caterina left her childhood home of Milan, she was accompanied on her way to Rome by a lavish parade. Caterina had brought with her 40 relatives and servants, and her new husband Giralomo Riaro added a considerable number of his own retainers to the parade. The archbishop of Cesena also joined them, bringing with him 13 of his own servants, the Governor of Imola with 12 men along with other local nobles, various musicians and ladies in waiting. The cavalcade wound its way through the Italian countryside, waving the flags of the Sforza viper along with various other livery and colours. This brilliant parade would have proven to be such a spectacle as it wound its way through the small villages. Along the way, the party were joined by more and more members including Gian Luigi Bossi, who came carrying specific instructions from Caterina's step mother Bona of Savoy.
[top photo: Gina McKee as Caterina Sforza in The Borgias]
See on www.loyaltybindsme.org
I am what I do: Curation, Social Media Marketing, Triathlon, Travelling, Real Estate.
I am passionate about Le Marche Region in Italy, follow me to discover it.
Latest posts by Mariano Pallottini (see all)
0