Oct 7, 2012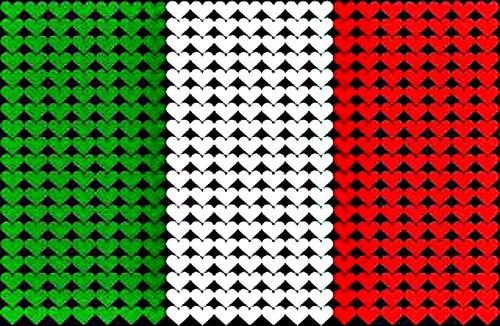 Every October the United States celebrates Italian heritage month (il mese del retaggio italiano), not just to honor the 26 million Americans of Italian descent (di origine italiana) who make up the fifth largest ethnic group (il quinto più grande gruppo etnico) in the United States, but also to recognize Italians' many contributions. [Click to read]
The gift I cherish most, of course, is la bella lingua. Centuries before there was an Italy, there was Italian. (Secoli prima che ci fosse un' Italia, esisteva l'italiano.) Its roots (le sue radici) date back nearly 2,800 years when a band of itinerant shepherds and farmers settled on the hills above the Tiber. Their utterances evolved into the volgare (from the Latin sermo vulgaris, for the people's common speech), the rough-and-ready spoken vernacular. Scrappy street Latin gave rise to all the Romance languages (le lingue romanze), including Italian, French, Spanish, Portuguese, and Romanian.
The first miracle (il primo miracolo) of Italian is its survival. Brutally divided, invaded, and conquered, the Mediterranean peninsula (la penisola del Mediterraneo) remained a patchwork of dialects (dialetti), often as different from each other as French from Spanish…
See on becomingitalianwordbyword.typepad.com
I am what I do: Curation, Social Media Marketing, Triathlon, Travelling, Real Estate.
I am passionate about Le Marche Region in Italy, follow me to discover it.
Latest posts by Mariano Pallottini (see all)
0