Oct 3, 2012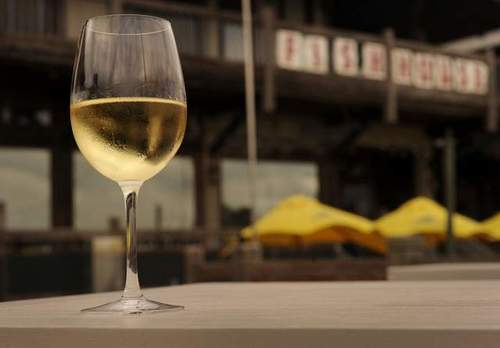 For some of us, as the seasons change, our preferences as wine drinkers change. In Florida, we trade in the noticeable and obvious seasonal changes that are so apparent in more northern parts of the country for what sometimes seems like one long season of heat and humidity.
For us, the "dog days of summer" have come and gone and the season has already officially ended, but true Floridians know it's still going to feel like summer for a while. Some of us love it, some of us pray every day for the cool weather to get here. But I think of it as an extended window for us to enjoy all that white wines have to offer in the most ideal of settings. The clear, sunny skies, warm temperatures and the abundance of fresh local seafood give us every excuse to drink more white wine and to be more adventurous with the white wines we are willing to try — yet another perk of living in paradise.
So this year, as we creep toward that time — right around the corner — when we are drinking our last glasses of viognier or torrontes for the year, before we inevitably turn to heartier wine selections through the autumn months and holiday season, there is one more white wine that I am going to try my best to convince you to try.
Up until very recently, the only Pecorino that I was familiar with was the delicious Italian cheeses that are grated over pastas and salads. The cheese shares its name with a somewhat obscure, low yielding, often finicky Italian white varietal that, though once nearly forgotten, is slowly and steadily gaining steam.
The name Pecorino was derived from "pecora," which is the Italian word for sheep. Some believe the name simply came from the grape clusters' resemblance to the shape of a sheep's head. Others have suggested that the name was given to the wine because of how wonderfully it pairs with the cheese, but the most fun story (and the one I've decided to accept) suggests that the name was given to the grapes after the local sheep developed an affinity for the fruit as an irresistible snack while being herded through vineyards from pasture to pasture.
See on www.pnj.com
I am what I do: Curation, Social Media Marketing, Triathlon, Travelling, Real Estate.
I am passionate about Le Marche Region in Italy, follow me to discover it.
Latest posts by Mariano Pallottini (see all)
0