Oct 2, 2012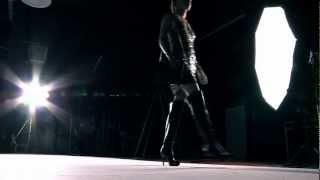 Fermo, 1972. Giovanni Fabiani, the company named after its founder, sprang up in what would one day become the heart of the Italian footwear industry. Over the years the company grew to become a point ofreference for footwear "Made in Italy".
What started as a small artisan's laboratory, soon became a major name of the international market. The winning choice? An innovative force that goes hand-in-hand with traditional values.
Elegance and style… designed for comfort. These are the strong points of Giovanni Fabiani. Soft, velvety shoes with an anatomic arch supportand antistress insole, realised with truly unique and exclusive production tecniques, such as the characteristic "a sacchetto" process, giving you the maximum comfort and flexibility.
Active and tireless, the Giovanni Fabiani woman is a woman of our times: independent, dymamic and ambitious: always looking for the best. On the lookout for reliable, strong and comfortable materials. A strong but sensitive woman, who loves style but also that practical touch.
Visit Giovanni Fabiani website
See on www.youtube.com
I am what I do: Curation, Social Media Marketing, Triathlon, Travelling, Real Estate.
I am passionate about Le Marche Region in Italy, follow me to discover it.
Latest posts by Mariano Pallottini (see all)
0