Sep 30, 2012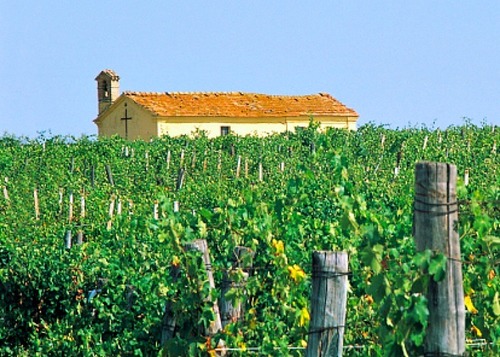 Thanks to the use of natural farming methods, such as biodynamics, Pievalta creates wines that express harmony and unique character of organic wines with zero residues through Verdicchio grapes. After years of research and experimentation, today Pievalta wines are Demeter certified.
The estate extends over 26 hectares (64 acres) divided between two vineyards on opposite slopes of the Valle Esina, in the heart of the Castelli di Jesi area, with different soil and climate characteristics; the Monteschiavo area, on the left bank of the river Esino and where the winery is based, has calcareous-clay soil, whereas at San Paolo di Jesi, 400 m above sea level, sand and clay lay on a base of tuff. Therefore also the wines are different; on the left bank of the Esino they have a great mineral character and fresh fruitiness, on the right bank they are more austere, sapid and zippy. The search for quality takes place through biodynamic agriculture which enables us to enhance the different expressions of the two slopes of this valley.
See on www.pievalta.it
I am what I do: Curation, Social Media Marketing, Triathlon, Travelling, Real Estate.
I am passionate about Le Marche Region in Italy, follow me to discover it.
Latest posts by Mariano Pallottini (see all)
0