Sep 30, 2012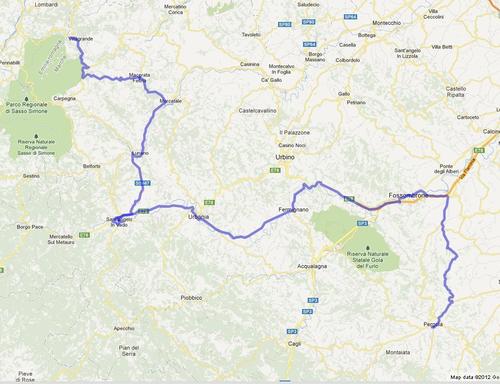 Traces of man's passage emerge in sites and museums throughout the province of Pesaro and Urbino. These finds provide evidence of civilizations and cultures that have followed one another since prehistory: Picene and their settlements, Gallic invasions and the foundation of important Roman centres. The territory's best known historical event is the crucial battle of the Metaurus, which saw Romans on one side, Carthaginians on the other. The event left a deep mark on the province of Pesaro and Urbino and on its Roman identity.
The itinerary suggested by the audioguide includes a visit to the important museums and sites which add to Roman accounts preserved and visible in Fano, Pesaro and Urbino.
The first stop is Pergola, where you will admire the archaeological section of the Museum of the Gilt Bronzes; after that you will head towards the "Augusto Vernarecci" Archaeological Museum and visit the Forum Sempronii archaeological site in Fossombrone. Then it will be time to visit the City Museum and Antiquarium of Sant'Angelo in Vado, setting of the recent archaeological site enclosing the mosaic flooring of the Domus of the Myth. The itinerary continues with the City, Archaeological and Paleontological Museum of Macerata Feltria and the archaeological site where the ancient city of Pitinum Pisaurense used to stand. This itinerary ends with the Montecopiolo archaeological site, recently the object of excavations which have brought to light a rare example of medieval archaeology: the remains of a castle dating to the X century AD.
See on www.cultura.pesarourbino.it
I am what I do: Curation, Social Media Marketing, Triathlon, Travelling, Real Estate.
I am passionate about Le Marche Region in Italy, follow me to discover it.
Latest posts by Mariano Pallottini (see all)
0