Sep 27, 2012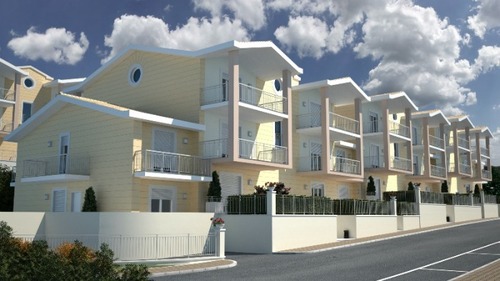 The new residential complex is currently under construction near the centre of Fermo on the panoramic sea view via Dante Zeppilli. The compound will feature 4 buildings of which three are regular blocks and one is parallelepiped.
The first three buildings will house various sized apartments with large balconies and private gardens, while the fourth building will have a business centre on the ground floor and apartments from the first floor on up.
The approximately 8,000 m⊃2; of useable surface space of the complex has a volume of 24,000 cubic metres and will contain 86 units, each of which will have its own private garage and/or parking slot, as well as the business centre's parking lot.
See on www.grupposantarelli.it
I am what I do: Curation, Social Media Marketing, Triathlon, Travelling, Real Estate.
I am passionate about Le Marche Region in Italy, follow me to discover it.
Latest posts by Mariano Pallottini (see all)
0