Sep 27, 2012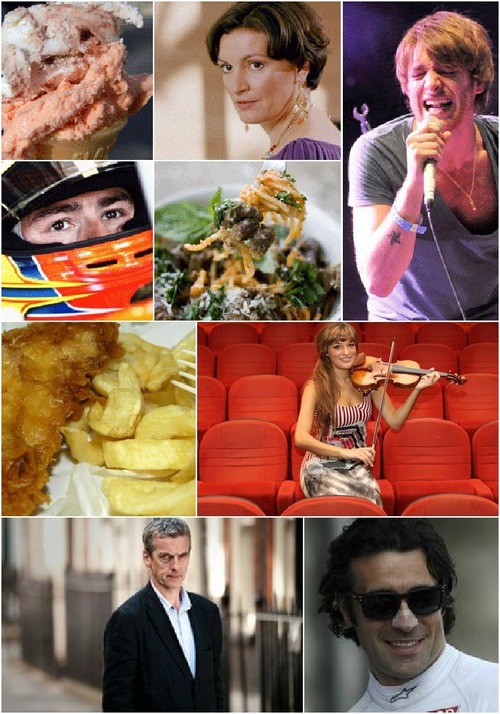 Five ways in which the Italian community has had a big impact on life in Scotland in the past 150 years or so.
The first significant wave of Italian immigration started in the second half of the 19th century and has had a significant influence on all parts of Scottish life.
Waves of Italian immigrants have been arriving in Scotland since the late 19th Century.
Unification of the country in 1861, intense poverty and two World Wars have seen millions of Italians leave their native land.
Tens of thousands of their descendants are now dotted across Scotland and have influenced almost every walk of Scottish life.
The University of Edinburgh – through its Italo-Scottish Research Centre – hopes to create an archive for the first time for their stories.
Food: "pesce e patate", Ice Cream
Music: Nicola Benedetti, Paolo Nutini, Sharleen Spiteri, Rachel Sermanni, Lena Zavaroni
Sport: Peter Marinello, Johnny Moscardini, Nick De Luca, Simon Danielli, Dario Franchitti, Len Lungo
Entertainment: Peter Capaldi and Armando Iannucci, Tom Conti, Daniela Nardini, Ronni Ancona
Arts: Oscar Marzaroli, Eduardo Paolozzi, Alberto Morrocco, Emilio Coia, Richard Demarco, Alexander Trocchi, Jack Vettriano
See on www.bbc.co.uk
I am what I do: Curation, Social Media Marketing, Triathlon, Travelling, Real Estate.
I am passionate about Le Marche Region in Italy, follow me to discover it.
Latest posts by Mariano Pallottini (see all)
0