Sep 24, 2012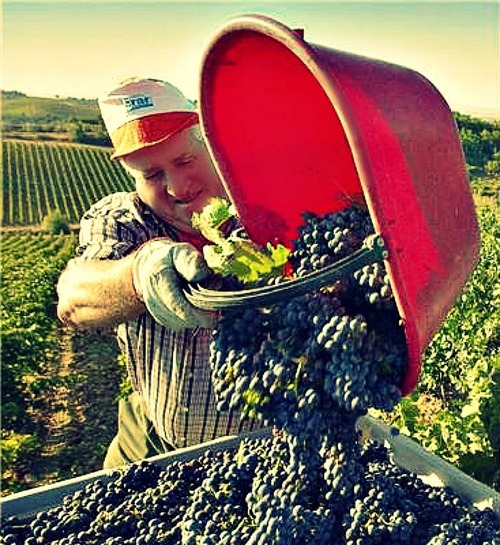 Quintessential Italian isn't so much about being anything in particular; it's more about you being yourself. Confidence is style and style is confidence, and if you've spent any time in Italy, you'll know that it is one confident, stylish country.
In many ways, the nature of Italian wine is similar. Seldom flashy but well structured, with flecks of fruit and terroir, it blends the best of traditional style with modern vino fashion. It's clear that Italy continues to evolve and move forward but it's only in the classic sense of the word. Changes are incremental and well integrated.
Italian wines — dry and splattered with earth tones — are built for food. As much as we can learn from the Italians about food, fashion and culture, when it comes to wine Italy stands alone. There are hundreds, perhaps thousands, of different grape varieties and few preconceived notions about which are better.
The length to which many have gone to preserve this diversity speaks volumes about the past and the future of Italian wine. Regionality is only a conduit to locality when it comes to Italian wine. Italy's most famous wines have never been copied in any substantial way, which in itself is a tribute to their unique character.
The even better news is you can discover Italian wine in all its glory over dinner and there's something about Italy's cuisine that simply does not intimidate in the way French food and wine traditions do.
Perhaps it's the Italian propensity for showing up late and staying late that sets a tone for informality. More likely it is the simplicity of the food and the clarity of flavours served on a single plate. Often one or two flavours dominate the dish — sometimes three — but rarely more and it is that reliance, on two or three flavours, and the simplicity of such dishes that attracts…
Read more: www
See on www.vancouversun.com
I am what I do: Curation, Social Media Marketing, Triathlon, Travelling, Real Estate.
I am passionate about Le Marche Region in Italy, follow me to discover it.
Latest posts by Mariano Pallottini (see all)
0