Sep 24, 2012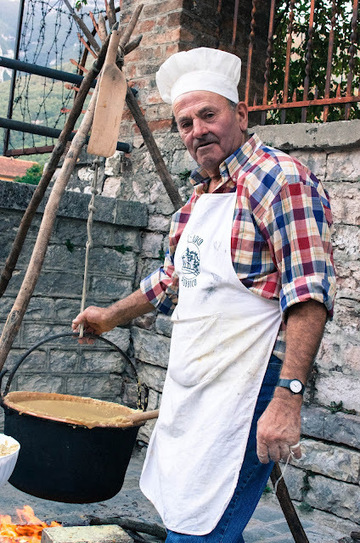 The Annual Polenta Feast (sagra) in Piobbico has become a rite of autumn – the first weekend of September we gather with our fellow villagers and eat heavy bowls of golden coarse ground polenta that has been stirred by hand over an open fire in a copper cauldron then topped with a rich ragu & handfuls of Parmesan.
See on latavolamarche.blogspot.it
I am what I do: Curation, Social Media Marketing, Triathlon, Travelling, Real Estate.
I am passionate about Le Marche Region in Italy, follow me to discover it.
Latest posts by Mariano Pallottini (see all)
0