Sep 24, 2012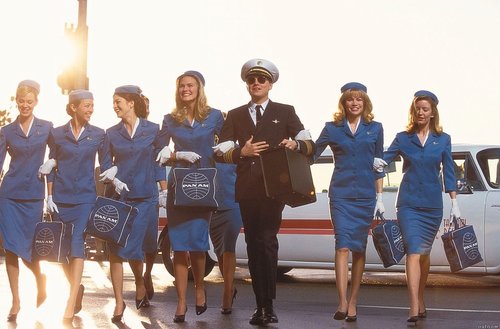 ROME: A man who posed as an airline pilot and travelled in the cockpit of at least one plane was arrested in Turin Airport using forged identity cards and wearing a pilot's uniform, Italian police said on Saturday.
The 32-year-old, whose real name was not released, allegedly created a fake identity as a Lufthansa pilot named "Andrea Sirlo," complete with a Facebook page that included fake flight attendant friends.
Police said they were alerted several months ago after "Sirlo" introduced himself as a captain to a Civil Aviation lieutenant, who became suspicious because he seemed too young for the job.
The national military police tracked down the suspect from photos on his Facebook profile, in which he is shown posing in uniform and sunglasses in front of airplanes.
The case recalls the 2002 film "Catch Me If You Can," in which Leonardo DiCaprio played Frank Abagnale, a real-life con man who is said to have flown more than 1,600,000 kilometers (1 million miles) as a fake Pan American pilot in the 1960s.
'Sirlo' is the name of a flight corridor over Turin.
See on www.emirates247.com
I am what I do: Curation, Social Media Marketing, Triathlon, Travelling, Real Estate.
I am passionate about Le Marche Region in Italy, follow me to discover it.
Latest posts by Mariano Pallottini (see all)
0