Sep 10, 2012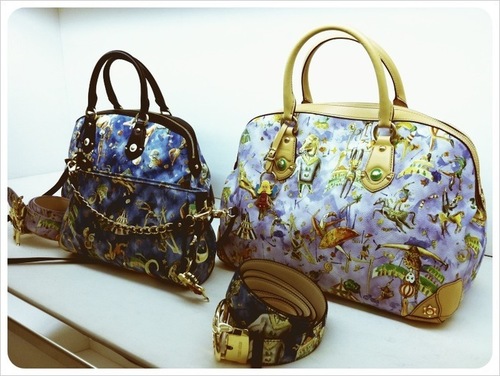 This week, Piero Guidi NYC celebrated its one-year anniversary in their SoHo boutique.
One of the many wonderful ideals about the Piero Guidi brand, specifically in regards to the Magic Circus collection, is knowing that the bag, belt, scarf, or necessaire that you purchase is legitimately one-of-a-kind. With every bag comes its own silhouette, and its own unique designing pattern (the animations are never in the exact same place as another bag). While admiring all of the collections in the store, Chiara was telling me how much 'happiness' plays a key role in the designing of the Magic Circus collection, which we both agreed is what makes it completely different from any other designer brand out there. It's not about the name, it's not about squashing the competition. It's about creating something that the owner of the bag can look at, and in response, feel happiness.
See on ambassadoroffashion.com
I am what I do: Curation, Social Media Marketing, Triathlon, Travelling, Real Estate.
I am passionate about Le Marche Region in Italy, follow me to discover it.
Latest posts by Mariano Pallottini (see all)
0