Sep 8, 2012
See on Scoop.it – internetbillboards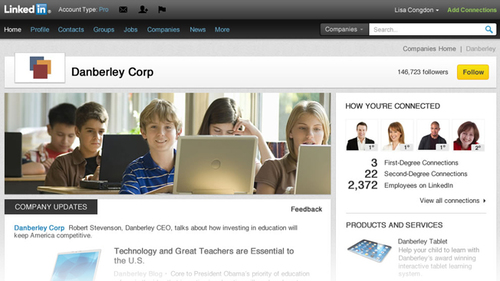 Professional network adds more visuals, revamped algorithms to improve personalization…
LinkedIn currently has 175 million users who follow at least one of the 2 million companies who maintain official Company Pages on the business-centric social network. But a lingering problem for Linkedin has been that too few of those users ever interacted with much of the content on those pages.
So poof, those layouts will be history. Starting on Thursday (Sept. 6) LinkedIn will begin rolling out new Company Pages designed to be more streamlined and applicable to each individual user who visits it. "Users now will be better able to focus," said Jonathan Lister, LinkedIn's vp of global marketing solutions.
The first thing users will focus on with the redesigned Company
Pages is a large image toward the top of what used to be a text-heavy layout.
See on www.adweek.com
Founder and CEO of Internet Billboards. A futurist and serial entrepreneur, as well as a professional fitness trainer, martial artist, and business strategist. Helped to develop inbound advertising. An avid content curator who enjoys finding those digital gems out there in cyberspace and sharing them with others.
Latest posts by Tom George (see all)
0