Aug 24, 2012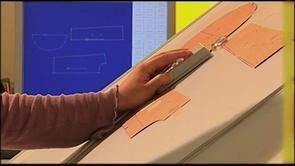 In 1922, Mr Attilio Sorbatti and his wife, Ester, started a tradition which has now been followed for over eighty years first by Attilio, then by his three sons Filippo, Ermanno and Nerino, and now by the third generation: the grandchildren, Marco and Attilio. Over the years, the company has progressively grown, always remaining, however, a family business whose character, that of craftsmanship, has remained fundamental. The company has changed from being a small business to a modern, dynamic, healthy and strong industry, with its roots firmly planted in the entrepreneurial tradition typical of the the Marche region. Highly professional, operationally flexible and dynamically driven: these are the strong points on which Sorbatti bases its company philosophy, in a perfect match of tradition, innovation, craftsmanship and technology, as well as enthusiasm and knowledge. Sorbatti srl is also specialized in customizing its garments with logos and trademarks provided by the customer.
See on vimeo.com
I am what I do: Curation, Social Media Marketing, Triathlon, Travelling, Real Estate.
I am passionate about Le Marche Region in Italy, follow me to discover it.
Latest posts by Mariano Pallottini (see all)
0