Aug 22, 2012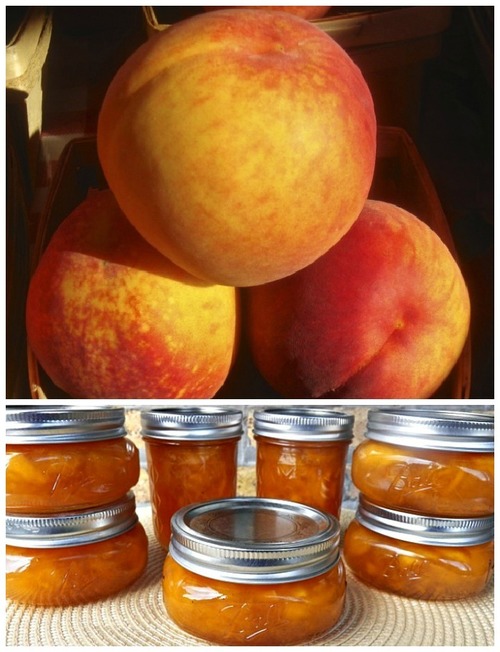 Ingredients
6 cups fresh peaches, cleaned, peeled, sliced or chopped

4 cups sugar – separated

1 envelope + 20% more low-sugar pectin (60 g total pectin)

1 tsp butter (optional)

pinch of salt

juice & zest of one medium-sized lemon

1/2 cup white balsamic vinegar
Directions
To Prepare
Sterilize the jars and wash the jar lids and bands in hot, soapy water. Place lids and bands in a deep bowl and pour near-boiling water over them.

Start bringing to boil a large, deep canning kettle of water to be used for the canning process and a second, smaller pot of water to be used to replenish water that may boil away during the canning process.

Mix the pectin with 1/4 cup of the sugar. Set aside.

Working in batches, add sliced/chopped peaches into a large bowl and use a potato masher to smash them as much as you like. I skipped this step; my slices were thin and needed no further handling.
See on fromthebartolinikitchens.com
I am what I do: Curation, Social Media Marketing, Triathlon, Travelling, Real Estate.
I am passionate about Le Marche Region in Italy, follow me to discover it.
Latest posts by Mariano Pallottini (see all)
0