Aug 22, 2012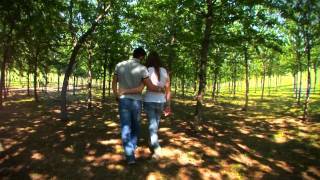 The holiday resort of Cherry County is located on the lush green hill of Pedaso, a little pearl of 'Adriatic province of Fermo, close to the famous art cities such as Loreto, Recanati and Ascoli Piceno, a Marche region rich in history and culture with medieval villages among the most beautiful in Italy as Acquaviva.
The residence is set in a rural landscape intact Marche, a country house expect in a 4 star hotel with a panoramic sea view breathtaking.
No Beauty Farm can offer better mental well-being as one designed to offer an unforgettable holiday and built with zero impact in a place of total relaxation.
The County of cherry and holidays the home of your dreams.
The apartments are available all year round, are located in a real rural tourist village within a natural park of 8 hectares with paths equipped gym, pool, jacuzzi, children's playground and 2000 fruit trees.
See on www.youtube.com
I am what I do: Curation, Social Media Marketing, Triathlon, Travelling, Real Estate.
I am passionate about Le Marche Region in Italy, follow me to discover it.
Latest posts by Mariano Pallottini (see all)
0