Aug 21, 2012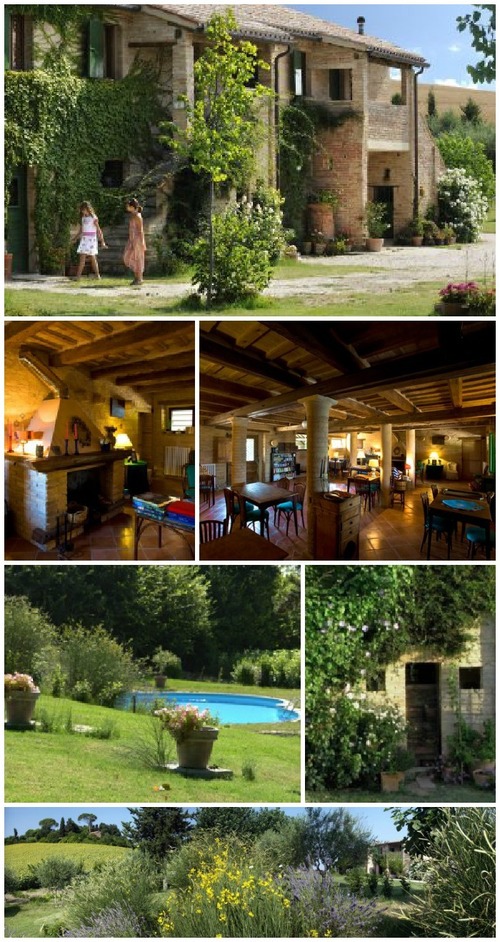 Ripabianca is a "charme agriturismo" in a farmhouse dating back to the nineteenth century, in the ancient farm of the Count Grizi, 36 hectares of fields and vineyard: "a tradition going on for more than 500 years".
Ripabianca is inside a Natural Regional Reserve managed by the WWF, a protected area extending for 360 hectares, on a hill near the art town of Jesi, a few kilometres from the blue Adriatic Sea: a splendid panoramic view!
Comfort and atmosphere in the suites furnished with period furniture of the family and in the hall with fireplace. Swimming pool, garden.
Dinners or suppers with set menu and obligatory reservation: a fine traditional and ethnic cooking by Lavinia Grizi, the landlady.
The old stable with columns, walls and exposed tiles, along with a stunning entrance way, was transformed in an inviting dining room with a wood burning fireplace and a terrace where you can dine on summer nights, hear nightingales and watch fireflies.
There are other interesting features (an old bakery and a room where silk worms wove silk) which are now comfortable rooms for our guests.
The garden and countryside are perfect for relaxing walks among mulberry, pine and young olive trees and in the shade of a century old oak, the swimming pool with a panorama of the vineyards and cultivated fields.
See on www.ripabianca.com
I am what I do: Curation, Social Media Marketing, Triathlon, Travelling, Real Estate.
I am passionate about Le Marche Region in Italy, follow me to discover it.
Latest posts by Mariano Pallottini (see all)
0