Aug 19, 2012
See on Scoop.it – Educating Voters and Promoting the Vote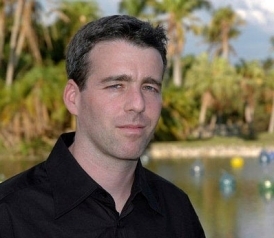 Michael Grunwald, a Time magazine correspondent, this week publishes The New New Deal: The Hidden Story of Change in the Obama Era, a gripping account of President Obama's stimulus bill… Why is no one else in the media talking about this? Listen to MSNBC'S UP WITH CHRIS HAYES 8:00am to 10:00am Saturdays and Sundays.
See on www.slate.com
We genuinely care about the future for America and don't want her to keep slipping behind. So we decided to try and educate people about the truth, and push all of you to get out there and vote.

PROMOTE THE VOTE: Emotionally engage, motivate and harness eligible voters to cast their votes in November and inspire others to do the same.

EDUCATE VOTERS: Provide our audience truthful and factual in
formation so that they are best informed while choosing a political candidate to support.

RECRUIT SUPPORT FOR PETITIONS: Encourage people to sign petitions and mobilize our audience to support specific issues/legislation.
Latest posts by Sound From The Ground (see all)
0