Aug 18, 2012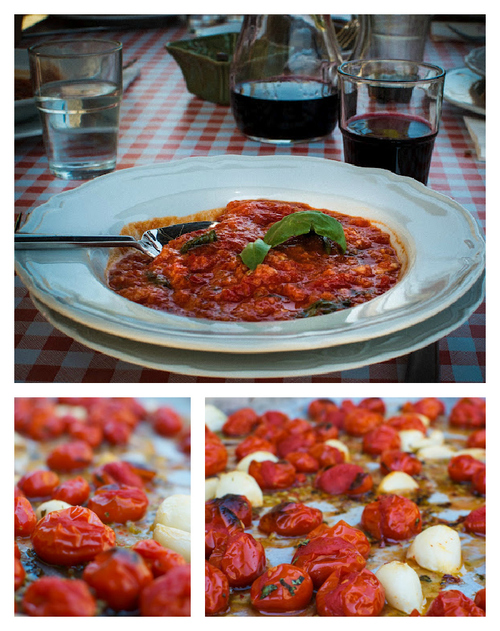 The deeply satisfying classic soup pappa al pomodoro is an excellent way of using up a glut of tomatoes. A thick soup, no doubt designed to make tomato soup substantial enough to eat as a main course, it is often made entirely with canned tomatoes, but better if you include some sun-ripened fresh ones.
Serves 4
1/2 kg of ripe cherry tomatoe
few cloves of garlic, peeled & sliced
large bunch of basil, set aside soft stems for later (chopped)
good extra virgin olive oil
salt & pepper
2 medium cans of good quality tomatoes
2 big handfuls of good stale bread, crusts removed
olive oil for cooking
See on latavolamarche.blogspot.it
I am what I do: Curation, Social Media Marketing, Triathlon, Travelling, Real Estate.
I am passionate about Le Marche Region in Italy, follow me to discover it.
Latest posts by Mariano Pallottini (see all)
0