Aug 17, 2012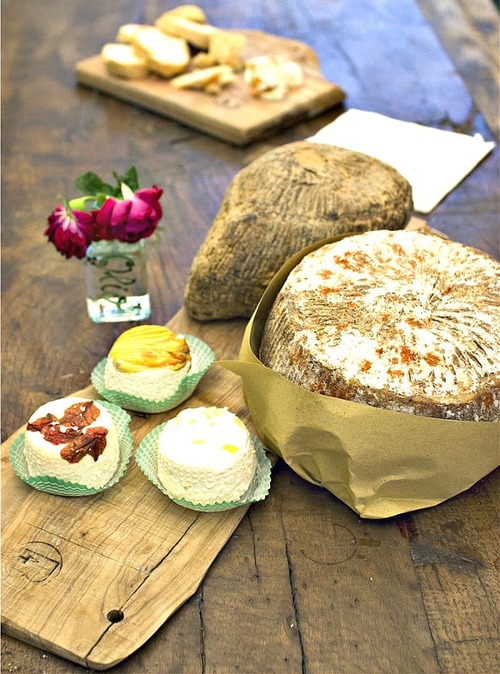 "Ciao!" says the short, elderly woman standing behind the counter. On her apron are the words "Gastronomia Beltrami, Cartoceto, Italy." This is Elide Beltrami, wife of Vittorio Beltrami, a man who has been ordained the "Einstein of cheese" by famous chef Lidia Matticchio Bastianich. With a wide, warm smile, Elide makes me feel as welcome as if I were walking into my local corner store.
However, Gastronomia Beltrami is not just your average corner store. Inside the front glass case are piles of pecorino cheese, made from the milk of the Beltramis' sheep. To the left, stacked on wooden shelves, are jars of fig and other fruit jams, made by Elide and her family and wrapped in brown paper and ribbon. Lastly, on a wide oak cupboard are bottles of glistening green olive oil—a product that brought this family name much praise in the early 1900s—harvested from the Beltramis' groves and pressed in a 500-year-old palace.
A petite woman in her mid-thirties with short dark-brown hair comes from the back and flashes a smile. This is Cristiana Beltrami, the daughter of Vittorio and Elide Beltrami. "Let's go on a tour," she says and I follow her to her car. As she drives, Cristiana explains that she has worked at the shop for 15 years, since graduating with a degree in economics from the University of Urbino.
Our first stop overlooks the town; the view is filled with olive trees, churches, hills, and fields. Cartoceto is located in the Marche region and is a municipality in the province of Pesaro and Urbino. Cristiana explains that Cartoceto is part of an association called "Città Dell'Olio"—City of Oil—because of the town's large production of olive oil. The Marche region, she explains, was a church territory in the 1500s, with a lot of priests, churches, and monasteries. "The olive oil produced in this area would all go to Rome."
The Beltramis have been among the region's olive growers since 1870. In the 1960s, Vittorio's father, Quindi, opened a tabacchi store that sold everything including the family-made olive oil. Vittorio and Elide took over the business in 1980 and named it Gastronomia Beltrami, adding cheese and jams. These days, the family grows 20 different varieties of olives in a secluded area called "Covo dei Briganti"—hideout of bandits—where men once took refuge to avoid joining the military. Once a week, the olives are picked by hand. These olives are then taken back to town to be pressed in the old Rusticucci Palace, originally owned by a cardinal in the 1500s, to create the final product, extra virgin olive oil…
See on 2012.inurbino.net
I am what I do: Curation, Social Media Marketing, Triathlon, Travelling, Real Estate.
I am passionate about Le Marche Region in Italy, follow me to discover it.
Latest posts by Mariano Pallottini (see all)
0