Aug 17, 2012
See on Scoop.it – internetbillboards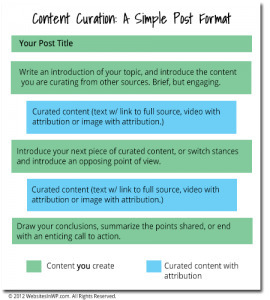 In Content Curation: What Is It and Is It For You? we learned about content curation as it relates to our WordPress blogs and learned why we might want to consider incorporating content curation into our overall content marketing strategy. As promised, I'm back with some content curation tips for you to make getting started a little easier.
Keep It Simple
The first thing to remember is content curation does not have to be a complex activity. It's just a simple matter of sharing great content on a particular topic along with your own contextual view, opinion and/or perspective on that same topic. You and your input are the value add here.
See on websitesinwp.com
Founder and CEO of Internet Billboards. A futurist and serial entrepreneur, as well as a professional fitness trainer, martial artist, and business strategist. Helped to develop inbound advertising. An avid content curator who enjoys finding those digital gems out there in cyberspace and sharing them with others.
Latest posts by Tom George (see all)
0