Aug 14, 2012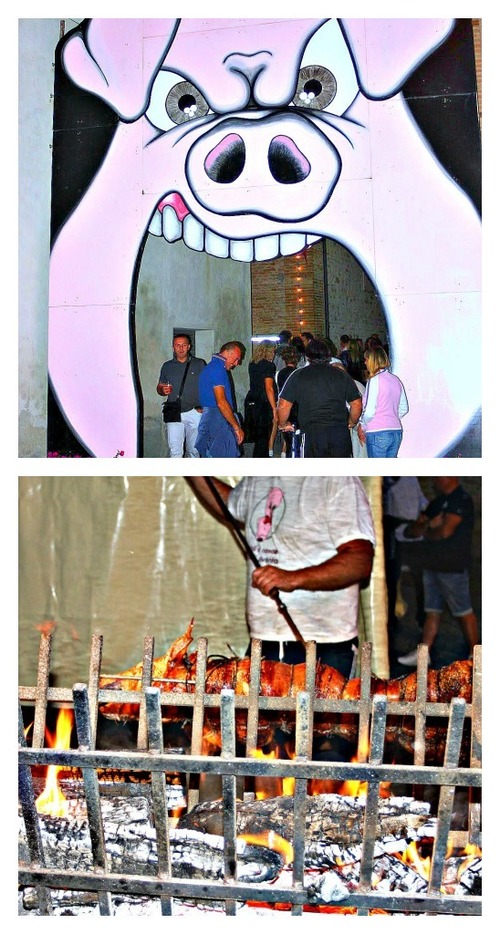 14 Agosto The Porco festival is not only a must attend so you can buy the t-shirt, but also involves the entire little town of Rotella and is quite well done. I think it is probably the best food festival of the year for the province, to be honest. Every year seems to be a little better as well and the event is only held for 3 nights which is fair to the restaurants, unlike the "sagre" at Offida which compete with the local restaurants for 10 nights! The sagra is set up so that you can see the whole town if you try out an appetizer, 1st course, 2nd course and beer or wine. There is a main stage for the headliner, but each plaza has music at some time during the night. I wish Offida would learn from these guys and get the whole community involved in a similar festival. Here is a photo of the entrance which is a bit like "abandon hope, all ye who enter here".
See on ddstanford.blogspot.it
I am what I do: Curation, Social Media Marketing, Triathlon, Travelling, Real Estate.
I am passionate about Le Marche Region in Italy, follow me to discover it.
Latest posts by Mariano Pallottini (see all)
0