Aug 6, 2012
See on Scoop.it – internetbillboards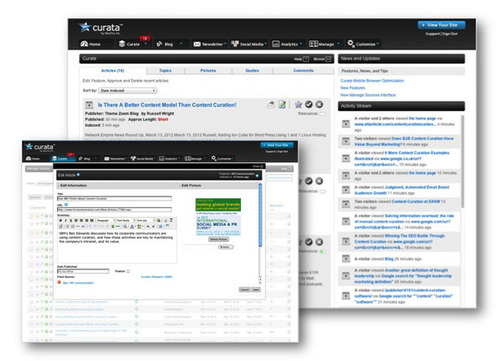 There's no doubt that midway through 2012, one buzzword for marketers is curation. Some of us are still trying to wrap our heads around what exactly content curation is. How does it differ from content aggregation? Should it be a higher priority than building your own content? According to marketing guru Beth Kanter, "Content curation is the process of sorting through the vast amounts of content on the web and presenting it in a meaningful and organized way around a specific theme." Sounds straightforward enough.
See on www.contentmarketinginstitute.com
Founder and CEO of Internet Billboards. A futurist and serial entrepreneur, as well as a professional fitness trainer, martial artist, and business strategist. Helped to develop inbound advertising. An avid content curator who enjoys finding those digital gems out there in cyberspace and sharing them with others.
Latest posts by Tom George (see all)
0