Aug 5, 2012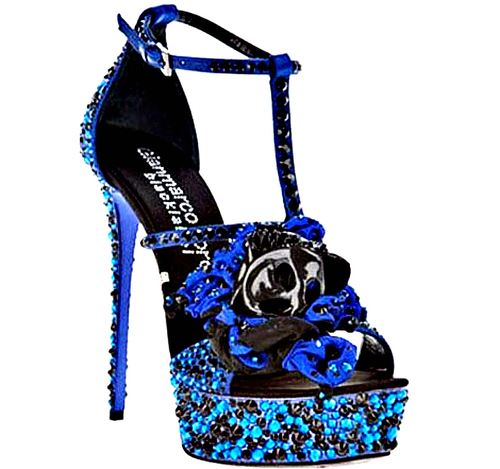 Just a friendly warning: if you think that besides being some of the most expensive shoes in the world, the following three pairs are also some of the most beautiful, don't get your hopes up! They're more likely towards the other end of the scale
Gianmarco Lorenzi Satin Heel Sandals ($3,348) look like stripper sandals with a scrunchie!

Gucci Woven Leather Boots ($3,750), although a bit more respectable – looking than the first, look like repurposed picnic baskets. Saving the best for last: hit the jump!

Christian Louboutin Alligator Pumps ($4,645) look like my granny's shoes (God rest her soul in peace!). And to match their mean price tag, I'll say that Mr. Louboutin has deliberately imagined a shoe for a middle aged woman. Because he knows they're loaded (some) and willing to pay absurd amounts of money on absurdly tasteless items such as this pair of shoes! I feel bad for that poor alligator, really!
See on stylefrizz.com
I am what I do: Curation, Social Media Marketing, Triathlon, Travelling, Real Estate.
I am passionate about Le Marche Region in Italy, follow me to discover it.
Latest posts by Mariano Pallottini (see all)
0