Aug 3, 2012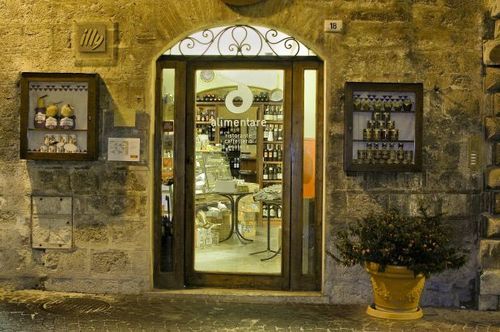 Alimentare in Cagli, has a modern formula of Deli Shop, selling only the very best quality speciality foods and wines from the Marche and giving the possibility to try them working as a restaurant.
The finest olive oil of Cartoceto area, genuine local salumeria, top-quality truffle products from Acqualagna, the famous egg pasta from Campofilone, the visner wild cherry liqueur or an award-winning white Verdicchio wine, these are just some of the products you can find.
Hearty soups, full-flavoured pasta dishes, generous plates of cheeses and salumi, seasonal vegetables, and traditional desserts are all prepared by us with the finest ingredients. And always with an eye to using strictly local and seasonal produce.
From Monday to Saturday get there for a coffee, a slice of cake, a glass of wine, a panino, or a wholesome lunch.
See on www.alimentarecagli.com
I am what I do: Curation, Social Media Marketing, Triathlon, Travelling, Real Estate.
I am passionate about Le Marche Region in Italy, follow me to discover it.
Latest posts by Mariano Pallottini (see all)
0