Aug 3, 2012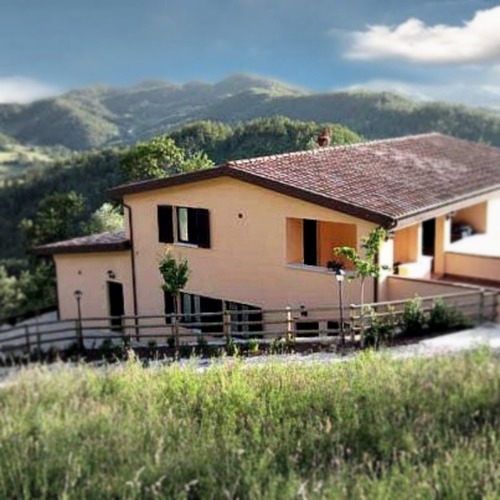 Placed on a relief that start from the Adriatic sea and ascend to the Appennini mountains, at 880 m, at APECCHIO – Strada Provinciale Caselle, 100 – Loc. Chiciabocca, can be found the Country House in italy Chiciabocca.
The new structure is compound by 5 apartments at different dimensions who certainly will satisfy all of your expectations. Each one of these apartments has his own entrance, bathroom and central heating and you will enjoy the panorama that stretches as far as the mountains. Near by the structure there is a restaurant where you'll have the possibility to try some specific dish. You can have a delightful and peaceful sojourn in the middle of this woods, fields and mountains that are surrounding the agritourism in italy Chiciabocca, soon you can relax at the covered swimming pool with sauna and hydromassage and you also can discover the natural beauty of the area roaming through the numerous mountain-paths on foot, with the bike or on horseback.
See on www.countryhousechiciabocca.it
I am what I do: Curation, Social Media Marketing, Triathlon, Travelling, Real Estate.
I am passionate about Le Marche Region in Italy, follow me to discover it.
Latest posts by Mariano Pallottini (see all)
0