Aug 3, 2012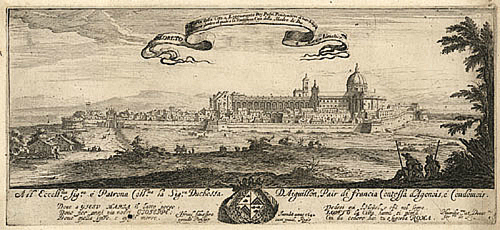 Nearly everywhere hilly and in some parts mountainous, the Italian Marches have always been difficult of access. Even now, away from the coast the roads are slow, as is the pace of life. The Marches look and feel much like the Italy of a generation ago, and compared with Tuscany and Umbria there are few tourists.
For some travellers these are sufficient reasons for going there immediately, and that is without citing the captivating landscape and the innumerable unspoilt hilltop towns. Ragged hills are spattered untidily with pasturage, fruit trees, vineyards and woods, and each peak is crowned with a pink-grey clump of walls and towers. The topography did not lead to poverty or cultural backwardness, however, and tucked away in churches and museums are many gems of mediaeval and Renaissance art.
If you seek a succession of mainstream masterpieces which provide the shock of recognition, the Marches should not be a priority for you. For the adventurous aesthete, however, the region has plenty to delight and much of great merit. Two painters in particular are associated with the area, Carlo Crivelli and Lorenzo Lotto, and the best of the pictures by these wayward geniuses are pegs around which this tour has been designed.
Carlo Crivelli (c. 1435–1494) was one of the greatest artists of the Early Renaissance. Avidly collected in the nineteenth century, he became an embarrassment to art historians in the twentieth because he didn't fit into the received schemes of stylistic development. He persevered with gold backgrounds, low relief ornament and elaborate framing long after they were abandoned elsewhere in Italy. But within these conservative conventions he created an emotionally charged use of line, powerfully tactile detail, virtuosic use of perspective and intensity of expression.
Lorenzo Lotto (c. 1480–1557) was similarly individualistic, and his works evince similar emotional power. Also born in Venice, most of his long and peripatetic career was spent in small cities in the Venetian Empire and the Marches. While the major figures of Italian painting – Bellini, Raphael and Titian – provided the foundations of his style, he was also influenced by the angular expressiveness of German painting.
See on www.martinrandall.com
I am what I do: Curation, Social Media Marketing, Triathlon, Travelling, Real Estate.
I am passionate about Le Marche Region in Italy, follow me to discover it.
Latest posts by Mariano Pallottini (see all)
0